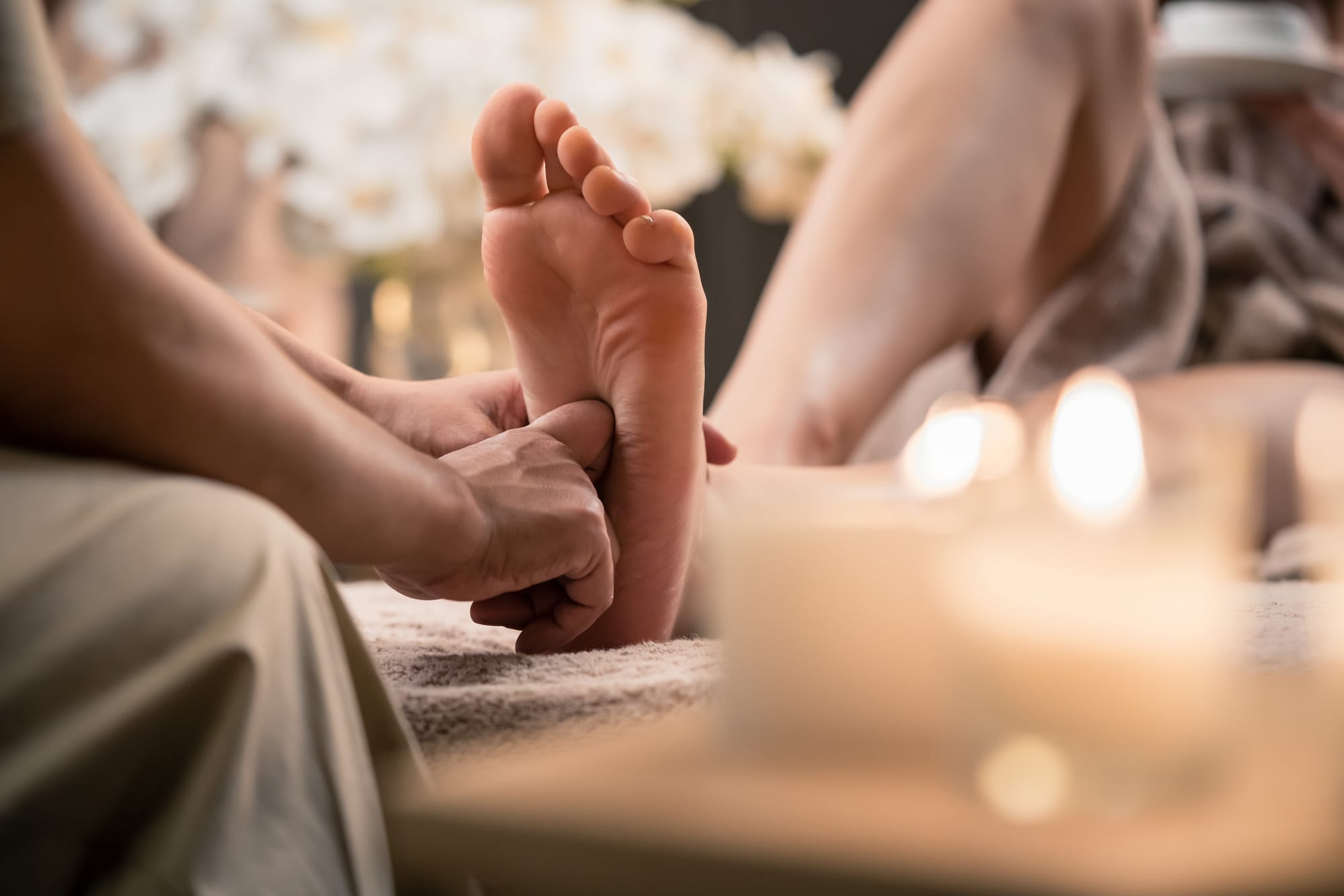 YOGA for Everyone
Canyon Gate Wellness Studios is the only Yoga Studio in Utah County that offers Yoga for everyone. From beginner to advanced, from children to senior citizens. 
CG Wellness is the only 100 percent ADA compliant Yoga studio to offer truly adaptive yoga. Whether you are seasoned athlete recovering from an injury or a physically disabled senior citizen, we believe the healing power of yoga, not only for the body but the mind as well, should be made available to everyone.
Abigail A.
Instructor
Abigail began her journey of health transformation after suffering a stroke in 2012. Life was suddenly topsy turvy. She lost the ability to walk. Her balance, coordination and vision went kaput. With her health in dire straits, it was time for a return to well-being.
Healing and recovering became her number one priority, so she spent the last eight years learning the best yoga & herbal practices to live whole in her post-stroke body.
Abigail believes yoga isn't just for the fit, young and active. All bodies, regardless of physical ability, deserve a place on the mat.
Abigail is an E-RYT200 & RYT500 Yoga Alliance certified instructor with specialized training in biomechanics and adaptive yoga. She graduated from the Institute for Integrative Nutrition and is a Nutritional Herbalist from The School of Natural Healing. She holds a Bachelor's of Business Management from The University of Phoenix. 
Abigail is dedicated to helping others unleash their innate health and vitality by sharing the strategies that changed her life. Come see what one of her classes is all about!
Abigail lives in Orem, Utah with her husband and four of their eight children. When she's not practicing yoga, you can find her in her kitchen brewing up herb-infused recipes, hiking and playing in nature, or devouring her latest favorite wellness book.
Brittany R.
Instructor
From California, Brittany has been practicing yoga from a young age– she even made her friends practice yoga in her backyard for her 16th birthday party! In 2019,
Brittany decided to finally become a certified instructor so that she could share the passion, fun, and revitalization of yoga with others! After studying psychology at BYU, Brittany became extra passionate about the ability to blend self-compassion, physical health, and movement in her yoga practice, and this is what she hopes to bring to all those who attend her classes!
Chloe L.
Instructor
From Virginia, I have been practicing yoga since I was 4 years old, following my parents to classes. My love of yoga grew during college when it became an outlet from school to relax.
In 2016, I completed my 200-hour teacher training to expand my knowledge and share my passion with others. During class, I focus on using the breath to relax, linking the mind and body, and challenging the student mentally as much as physically.
I teach a variety of styles — including Yin, Restorative, Hatha, and Vinyasa to all ages. When not in class, I am reading, crafting, and practicing with my dogs.
Lindsey T.
Instructor
I love teaching yoga and meditation to all types of people. It brings me so much joy to see people connect with their inner-selves and find peace in the practice. I've taught in studios, a speciality hospital, privately and in schools for over 11 years.
Sophie H.
Instructor
My name is Sophie and I love all things outdoor and fitness. I am a firm believer in doing what is best for my body and that's one of the reasons I fell in love with yoga. Every time I walk away from a class I feel better about myself and my outlook on life. I love the way yoga combines the physical with the mental, emotional and spiritual and I hope I can help others feel the benefits of yoga and what it means to take care of your body, inside and out.